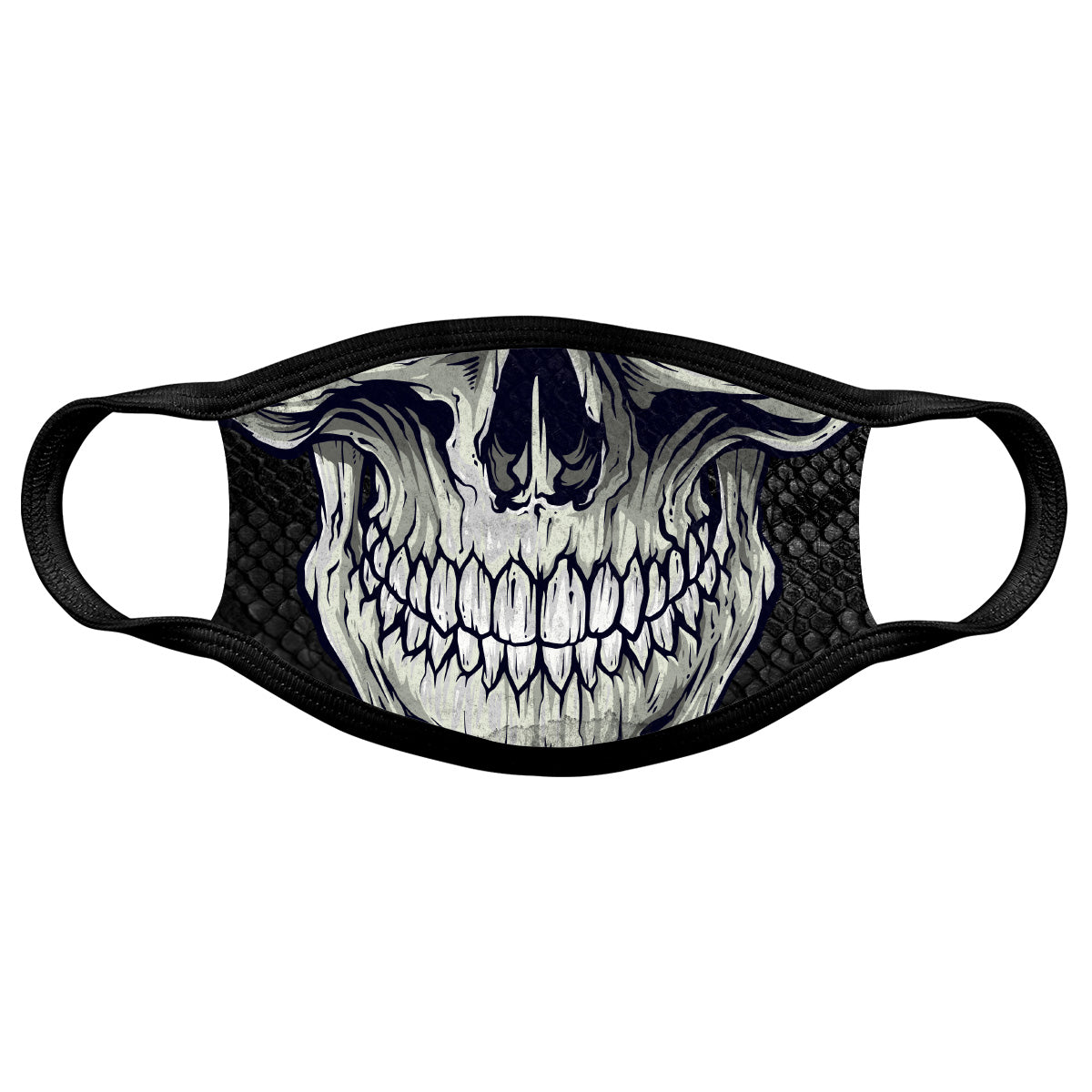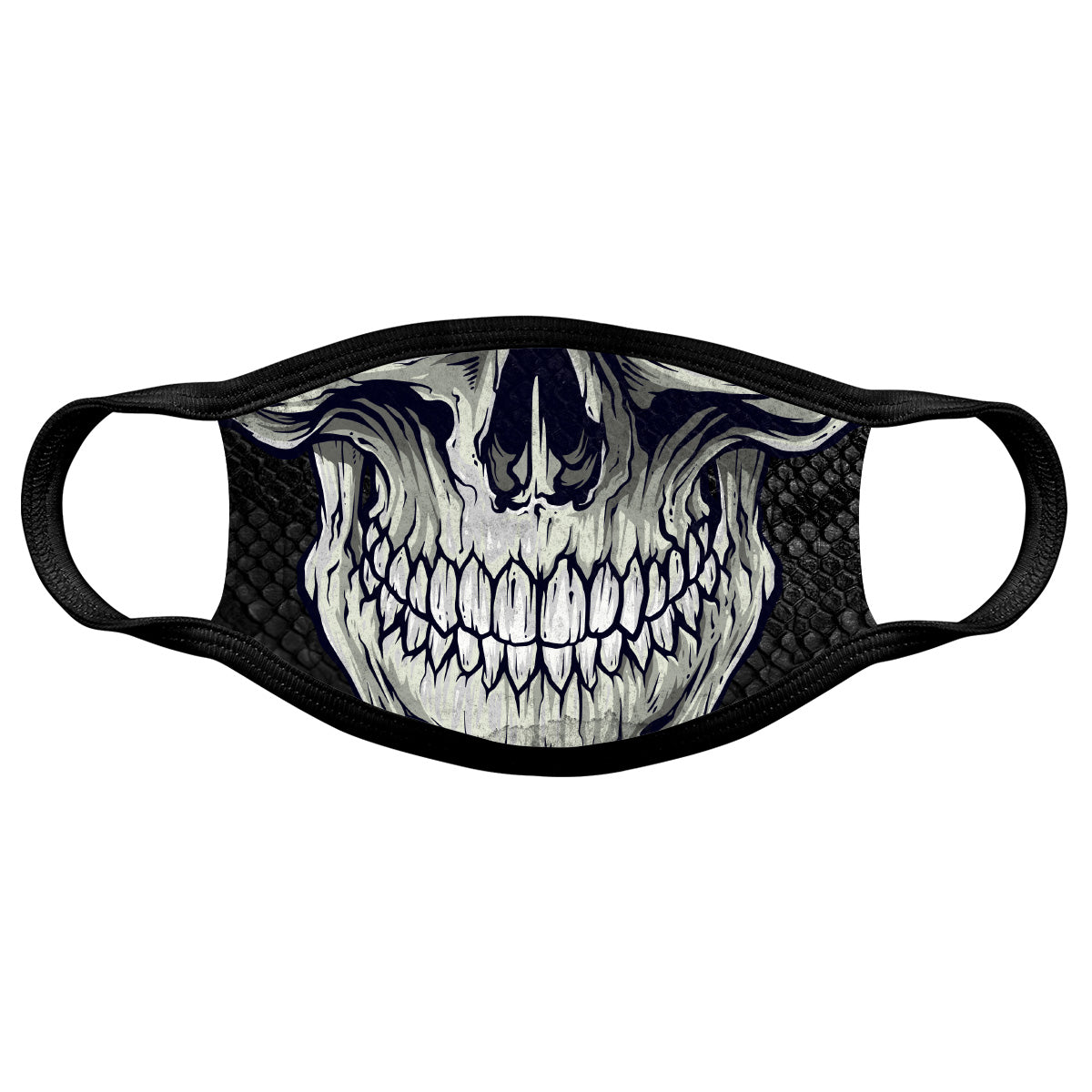 DISCLAIMER: THESE MASKS ARE NOT MEDICAL GRADE
For use only in low-or minimal-risk patient isolation situations. Not intended for use during surgical procedures, invasive procedures, or where significant exposure to liquid, bodily or hazardous fluids may be expected.

• Not for use in the presence of a high intensity heat source or flammable gas.
• Not for use where FDA-cleared products are Required.
• Warning! Choking hazard. Not for children under the age of 3.

CENTER FOR DISEASE CONTROL (CDC) ADVISORY
CDC recommends wearing cloth face coverings in public settings where other social distancing measures are difficult to maintain (e.g., grocery stores and pharmacies) especially in areas of significant community-based transmission. CDC says face covers should be routinely washed depending on the frequency of use, and that machine washing should suffice in properly cleaning a face cover.
https://www.cdc.gov/coronavirus/2019-ncov/prevent-getting-sick/cloth-face-cover.html

Skull and Bones
$15.00
Skull and Bones
Specifications:
Made In the U.S.A.
Ships from Los Angeles, California
1 Layer of 100% Polyester Jersey & 1 Layer 100% polyester Breathable Athletic fabric inside
Delivery can take up to 10+ business days due to COVID-19 delays

Colors: Black Straps and Sublimated Graphic Front

Washable for repeat use (wash with cold water)

One size fits most
NOTE:  
All sales on non-medical masks are final. Due to the nature of their intended use, exchanges and returns will not be accepted. 
All orders are prepay only.
Download Design Templates Here: